Polyurethane Surface Film from Masonry Waterproofing Systems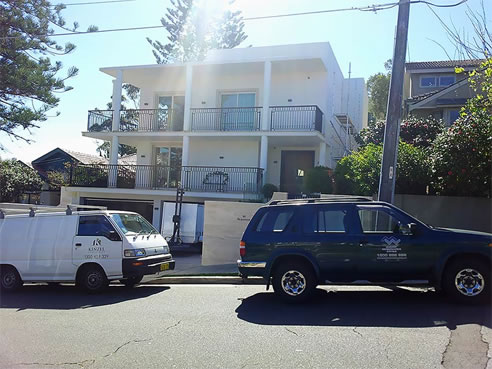 EVO-TRAFFICSEAL - penetrating up to 100mm colourless, negative pressure to 4 Bar transparent liquid impregnate - topical UV stable polyurethane surface film, Will provide a tough durable surface finish suitable for concrete slabs with vehicular traffic.
NON-TOXIC, non-caustic, non-flammable, inorganic polyester/polymer/urethane formula.
EVO-TRAFFICSEAL waterproofs, insulates, hardens and preserves concrete, wear slabs, pavers and most natural stone permanently. Causes a chemical reaction that solidifies the component parts of, concrete and cement mortars into a single mass making it waterproof, resistant to acid, oil, fuels, fats and grease.
Will stop dusting, fretting, cracking, seepage as it increases the density of the substrate, increases wear capability. Easy to clean with the performance characteristics of Evo Seal.
APPLICATION FIELDS:
All old or new concrete, pavers, wear slabs.
All concrete areas subject to traffic.
Roads, tunnels, decks, subways, car parks.
Pool surrounds (high resistance to chlorides and sulphates)
ADVANTAGES:
Suitable over weak and old substrates.
Penetrates up to 100mm into masonry
Safe for users and adjacent areas, it does not require special protection equipments.
Non-corrosive, non-toxic and non-flammable.
Environmentally friendly. Saves hazardous classified materials transportation cost.
Will not harm glass, tiles or aluminium.
Will resist chlorine-stain.
Permanently waterproofs and preserves.
Increases tensile strength.