Preventing Efflorescence from Masonry Waterproofing Systems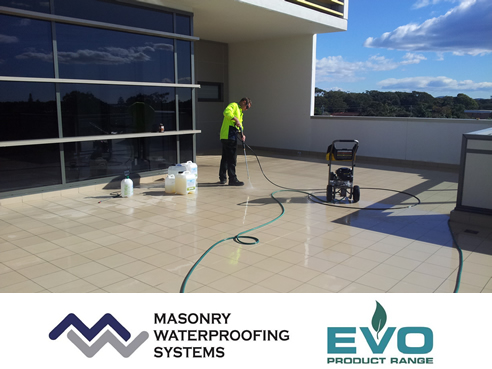 PREVENTING EFFLORESCENCE
I am quite sure that you have all seen efflorescence (salt) exuding from building structures in the past. The containment is crucial.
This is attributed to an uneducated building practice in relation to waterproofing.
Efflorescence is generally a white crystalline substance which has not been activated for various reasons during the initial hydration process (free lime content) that can also turn into a solid carbonation deposit.
This free lime is carried to the surface either by continuous water flowing through the structure or through the process of evaporation. Not only is this an aesthetic issue, but can nearly always be related to the decomposition and erosion of structural elements.
By minimizing the entry points of water ingress at construction time, in turn will inhibit the movement of efflorescence to the structures surface and will consolidate where it should be initially.
EVOSEAL, EVO BLOCKSEAL and EVO TRAFFICSEAL are worldwide accredited and tested permanent water based waterproofing penetrates to 40 psi.
Evo is not a silane, silane derivative or acrylic base composition like those of the past.