Designing Modern Home Interiors with Edwardian Wall Tiles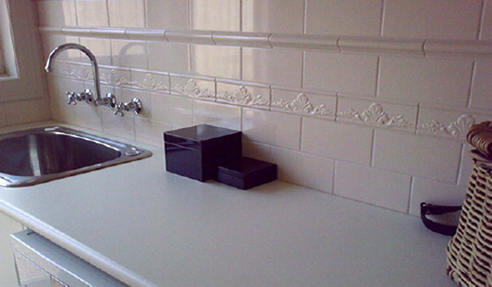 The use of Edwardian tiles in Australia is an interior design trend influenced by the British. Although some may think the style is a bit dated, incorporating these tiles to modern style interiors can produce stunning results. With the rise of the modern classic, minor elements of traditional Edwardian tiles can add elegance and charm to any space.
The famous saying "less is more" is not limited to clothing, this philosophy should also be kept in mind when styling interiors. Adding personality to a room does not require a lot of knick-knacks and ornaments. Simple touches like applying an Edwardian border tile to a bathroom wall or kitchen backsplash is all it takes to amp up the room's level of style.
Designer Ceramics are manufacturers of Edwardian wall tiles in Australia. They also design, manufacture and and distribute other period styled tiles like Victorian, French Provincial, Art Deco, as well as Contemporary tiles. With 65 years of experience, the company's expertise in producing premium quality ceramic tiles for kitchen and bathroom use has enabled them to be recognised as one of the best tile providers in Australia.
Designer Ceramics' handmade Edwardian tiles feature romantic floral designs available in a wide spectrum of colours: burgundy, green, ivory, etc. Thanks to the variety of options, there is surely a colour and style to fit any preference. Ceramic border tiles are available in two sizes; the 198mm is today's trade accepted size, but for clients who wish to achieve an authentic Edwardian-style bathroom or kitchen, the 152mm size is the way to go.