Victorian Border Tiles in Modern Design by Designer Ceramics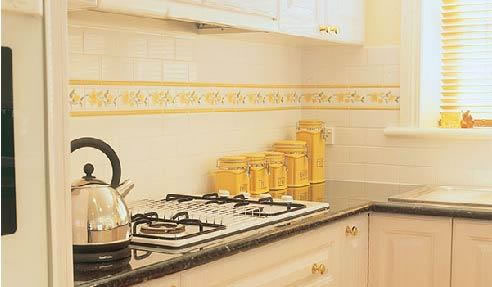 Victorian border tiles are the Briton's choice from the elegant range of Old World tiles from Designer Ceramics. For nearly seven decades, Designer Ceramics has specialised in the design, manufacture and distribution of high-quality ceramic tiles with an authentic period appeal. The Australian-owned and operated company stays at the forefront of the tile sector with a commitment to world-class quality, allowing them to shift with the changing trends and adopt the latest techniques and technologies.
Brushing Up on Victorian Border Tiles
Designer Ceramics is based in Victoria, which was named after Queen Victoria who had been on the British throne for over 14 years, when the colony was founded in 1851. Queen Victoria's reign (1837-1892) over the United Kingdom was a key formative period of rapid economic growth and cultural, political, industrial, scientific and military development. In the field of design and architecture, the Victorian Era introduced interpretations and eclectic revivals of historic styles, encompassing the classic Victorian style.
The Victorian style of decorative arts are characterised by indulgement in a grand excess of ornament. Interior decoration boasted intricate elements and features, while still maintaining a sense of orderliness in design. Up close, the Victorian style can be described as a conglomeration of European, Middle Eastern and Asian influences. Designer Ceramics pays homage to the Victorian era with stunning Victorian border tiles that add timeless Old English charm to any space.