Be Your Own Designer with Bespoke Ceramic Tiles in Australia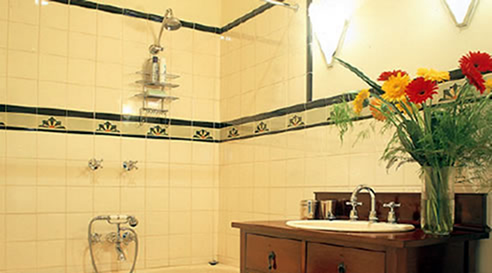 Designer Ceramics is one of the top names in bespoke ceramic tiles in Australia. With more than 70 years of experience in the tile manufacturing sector, the Victorian-based company has proved their unmatched quality and service in bringing the Old World style to life in all kinds of tiling projects.
Bespoke Ceramic Tiles in Australia: The Designer Ceramics Way
Designer Ceramics specialises in the design, production and distribution of period ceramic tiles inspired by the following eras: Victorian, Edwardian, French Provincial, Art Deco, and Contemporary. Dating centuries back, these Old World styles have stood the test of time in the face of shifting design trends. Along with Designer Ceramics' longevity in the business, it is safe to say that the Old World style will deliver a timeless visual appeal to any commercial or residential space.
Designer Ceramics are also famed for producing the finest bespoke ceramic tiles in Australia. With bespoke services, Designer Ceramics go the extra mile in achieving client satisfaction through flexible compliance with the specific requirements of both indoor and outdoor applications. The experts at Designer Ceramics provide hands-on assistance to homeowners and design professionals in putting their tile ideas from the brainstorm to paper, into the actual product.
Bespoke Ceramic Tiles by the Process
In the design stage, clients can have their particular design printed on paper for review of Designer Ceramics. If they haven't fully grasped ideas for their project, clients can book a consultation with the creative team of Designer Ceramics. With high regard to aesthetic value, the friendly staff will be more than happy to help sharpen the client's' vision for their tiled space.