Interior Design with Vintage Wall Tiles from Designer Ceramics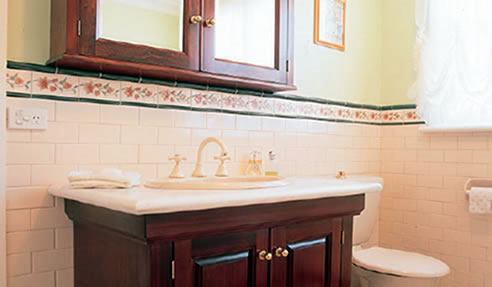 Designer Ceramics has specialised in the design, production and distribution of vintage wall tiles in Australia for over 68 years. In this span of time, the Victorian-based company has honed their craft to curate a broad and versatile catalogue, delivering outstanding performance amidst the changing trends within the building and design industries.
A Modern Take on Vintage Wall Tiles in Australia
For timeless appeal, classic designs will never disappoint. While exciting, new styles arrive every year, the classics have remained a global industry fixture for decades, and even centuries. Designer Ceramics takes this cue in the development of their sophisticated range of Old English wall tiles.
Using modern production technologies, Designer Ceramics has achieved stunning results with vintage wall tiles in Australia. The company has catered to numerous projects across the country, receiving critical acclaim for long lasting aesthetic value in modern Australian homes. The juxtaposition of vintage periodic tiles and contemporary interior design, provides a regal ambience that never quite feels dated. Homeowners and design professionals can rest assured with the versatility of Old English wall tiles, along with the gold standard of quality and service from Designer Ceramics.
Here is an overview of the Designer Ceramics catalogue of vintage wall tiles in Australia:
1. Victorian
Victorian tiles are inspired by Queen Victoria's reign (1837-1901) - a historically significant period not only for the British but for the world. The Victorian era was a time of rapid economic growth and cultural development, particularly setting the pedestal for revolutionary architecture and design on the global scale. Essentially European, the Victorian style incorporated Asian and Middle Eastern influences for a refined and luxurious design.