Press Connection Plumbing Technology from Viega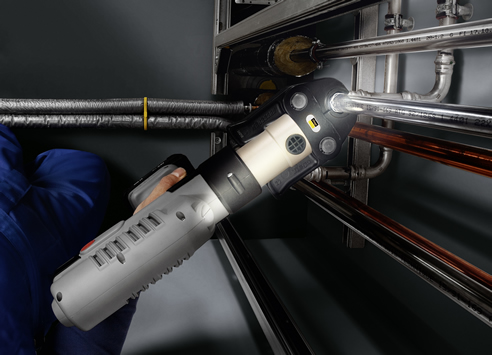 Viega leading the way with press connection technology
Plumbers using copper piping the world over have always relied on soldering for all types of installations. But over more than 20 years, German plumbing engineering company Viega has revolutionised pipe systems press connection technology as a faster and safer alternative. We take a look at why pressing is becoming the preferred industry connection method here in Australia.
Established almost 120 years ago in Germany, family owned installation technology manufacturer Viega is leading the way internationally when it comes to press connection technology. In the mid-1990s and in the year 2000, Viega revolutionised the market twice in quick succession: first with the introduction of the Propress system, then with the Smart Connect-Feature. And the company hasn't stopped there.
Now used in millions of applications around the world, not only in sanitation, heating and gas applications, but also in industrial facilities such as compressed air, cooling waters and process media, press connection technology is recognised as the modern-day alternative to traditional soldering here in Australia. Less time, less money, less risk and less hassle. And here's why.