Propress Hydraulic Services for Green Square Library from Viega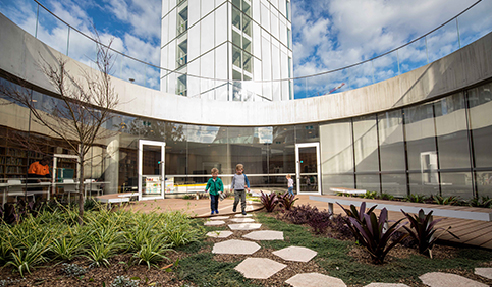 Green Square Library
Viega's hydraulic solutions chosen for one of Australia's largest urban renewal projects
Green Square Library - the dazzling showpiece of Sydney's landmark Green Square development - is redefining standards of urban design excellence with its public facilities and environmental credentials.
Considered one of Australia's largest urban renewal projects, it is part of the NSW Government's $540 million commitment to provide beautifully designed amenities for the 61,000 people who call Green Square home and the 22,000 people who work there.
Local architects Stewart Hollenstein with Stewart Architecture won a design competition - beating 160 entrants from around Australia and the world - to create the striking underground design.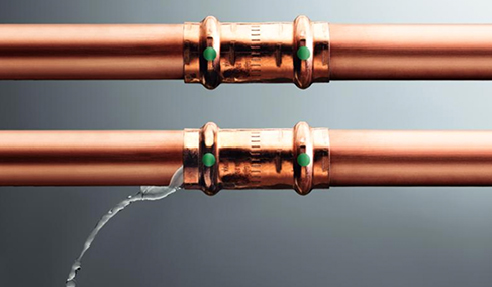 Built using sophisticated engineering techniques on land that was once a swamp, the 2,300 square metre open space features 40 skylights across the roof to provide natural light. A central wastewater system and a low energy displacement ventilation system within the library's bookshelves helped it achieve a coveted 5-star rating from the Green Building Council of Australia.
Incorporating a seven-storey glass tower, the library houses community rooms, reading rooms and a technology suite, and also features an acoustically designed music room equipped with a baby grand piano.
Significant cost and labour savings with Viega Propress
Central Plumbing was assigned the prestigious task of installing the necessary hydraulic services throughout the library and glass tower. Project Manager Aaron Hill says using the Viega Propress system offered a number of key advantages in tackling the job.
"The best thing is that it's easy to use because you don't need to carry an oxy set around," he explains. "I've used Viega Propress before on numerous jobs and have always found it reliable and a quick and easy system to use. It's obviously a lot quicker than welding. In fact, I reckon you save anywhere between 50 to 60 per cent of your time. We also had Viega come out to do some on-site training with us as well, which made everything even easier."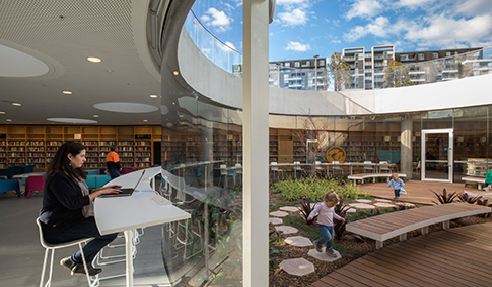 Viega Propress fittings can be installed directly on-site and under the most difficult conditions including tight spaces, alongside other assembly sections, and by just one person using the purpose designed battery operated power tool and a range of pressing jaws.
Aaron adds that Viega's streamlined hydraulic solutions came in handy while working in the confined environment and detailed nature of Green Square Library's architecture.
"It was a pretty tight job down there - not a lot of room - so using Viega Propress helped us a lot in that regard as well," he says.
Green Square Library images courtesy City of Sydney.
Learn more about the features and benefits of Propress hydraulic services by visiting www.viega.com.au today.