Design Staple: Old English Tiles for Bathroom Walls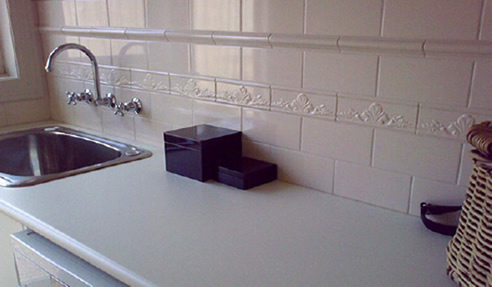 Using Old English tiles for bathroom walls adds a touch of elegance and creates a nostalgic ambience. Designer Ceramics are manufacturers and distributors of periodic ceramic border tiles in Australia. Their products are highly acclaimed for their intricate designs and premium quality, and are even used for restoring bathrooms and kitchens of historical retrofitting.
Although the tiles that Designer Ceramics offer resemble colonial and retro interior styles, their mode of manufacturing makes use of modern technology. This ensures quality control and benefits like stain, mould and mildew resistance, and high tolerance to breakage.
Trends come and go, but iconic ones stay forever. The Old English style is a look that will never fade and will continue to appear in Australian residential and commercial spaces.
Designer Ceramics' Product Range
Designer Ceramics carry tiles in the following designs: Victorian, Edwardian, Art Deco, French Provincial.
1. Victorian and Edwardian Tiles - Designer Ceramics' Victorian and Edwardian Tiles feature romantic floral patterns which are perfect for clients who are looking for accent pieces that add personality to bathrooms.
2. Art Deco - Featuring bold geometric patterns and vivid colours, the tiles in this collection are perfect for vintage styled homes. Incorporating these tiles to modern interior designs can add casual style without overpowering the other elements of the bathroom.