Permanent PVC Formwork System from AFS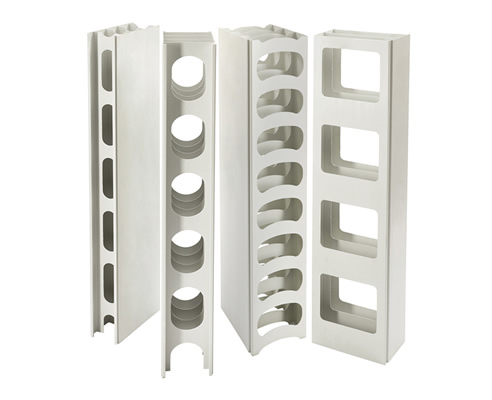 AFS launches new patented rediwall® speedy-snap-in™ range including revolutionary ezy-fit™ corner panel
Australian permanent formwork system manufacturer AFS has launched its new versatile rediwall® speedy-snap-in™ range. Quick and easy to use, the rediwall® speedy-snap-in™ permanent PVC formwork system comes in an extended range of panel sizes including a 110mm, 156mm and 200mm together with the introduction of a revolutionary new ezy-fit™ corner panel.
"Our new rediwall® speedy-snap-in™ system is the simple, cost-effective answer to conventional concrete and masonry," explains Steve Darwell, CSR General Manager New Business Development. "The new lightweight PVC panels simply snap together by hand and are then ready to be core-filled. You don't even need a formed deck for installation. In addition, installations can be done with minimal training. It's that simple."
The speedy-snap-in system includes a patented revolutionary 90-degree ezy-fit™ corner panel. The cover section is removable, which allows complete unobstructed access for the trouble-free installation of reinforcement bars.