Press Fitting Solutions for Rod Laver Arena from Viega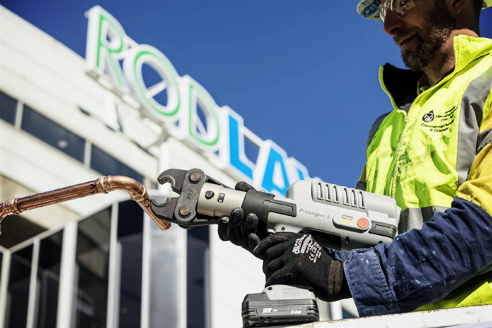 Melbourne Park - Rod Laver Arena, Melbourne
Viega press fitting solutions used in makeover of Rod Laver Arena,
the iconic home of the Australian Open
Named after the revered Australian tennis great, Melbourne's Rod Laver Arena enjoys international fame as the main venue for the Australian Open - the first Grand Slam event of each calendar year.
Officially opened in January 1988 at a cost of AU$94 million, the facility has also played host to events including international basketball fixtures and performances by artists such as Justin Timberlake, Lady Gaga and Green Day.
In June 2015, it was announced that the arena would undergo a complete multi-million dollar refurbishment under the management of Lend Lease Building Contractors Pty Ltd. The initiative is part of a $700+ million Melbourne Park Redevelopment project designed to significantly enhance every aspect of the audience experience and rejuvenate the external design.