Get the Look You Want with Bespoke Wall Tiles by Designer Ceramics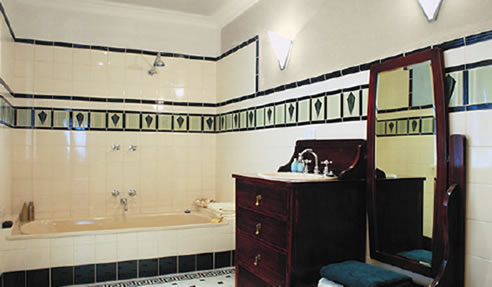 It is rare for tile companies to offer bespoke tiles in Australia. Due to competition in the foreign market, the number of local manufacturers is slowly decreasing. Because of this, local bespoke services have become harder to find.
For over 65 years, Designer Ceramics have been committed to the art of periodic tile manufacturing. While their wide offerings of Victorian, Edwardian, Art Deco, French Provincial, and Contemporary tiles are up for grabs, some people may be looking for specific designs that aren't a part of their product range. Good thing Designer Ceramics is one of the few companies that offer bespoke tiles in Australia for clients who know what they want.
How Designer Ceramics' Bespoke Service Works
The process of bringing clients tile ideas into life starts with the design phase. Some clients come to Designer Ceramics and present the design they want to appear on their border tiles. For clients who don't have a design readily available, this is no problem. The creative team of designer ceramics are available for design conceptualisation upon request. They will guide clients each step of the way until they arrive at the final design.
Designer Ceramics honour their client's intellectual property, they will not be distributing tiles with the same design to their other customers. After the initial stage of design and consultation, it is then queued for production. Processes like material sourcing, colour picking, sizing, and other technical aspects are acted upon.
Rates on the bespoke service will depend on the quantity of the products. The more products a client purchases, the more likely it is for the friendly staff of Designer Ceramics to give discounts. Prices can be discussed via phone: (03) 9471 0230.