Mixing Modern and Vintage with Periodic Tiles by Designer Ceramics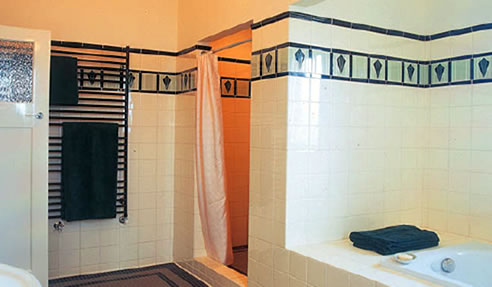 Designer Ceramics are manufacturers and distributors of periodic wall tiles in Australia. As the competition between local and overseas tile companies become tougher, the need for homegrown and unique product offerings is an absolute must.
Designer Ceramics are known for their vintage wall tiles that resemble styles from Old English eras such as Edwardian, Art Deco, Victorian, French Provincial and Contemporary. Because the tiles they handcraft are mostly border tiles, they can be easily incorporated in any plain tiled wall and act as a versatile embellishment that adds personality to the kitchen and bathroom.
With the coming and going of trends in design, one thing is for sure: iconic styles are here for good. Vintage periodic tiles by Designer Ceramics have timeless designs that come in a wide variety of colour options; 44 to be exact.
Current interior design whereby professionals take two different styles and combine them is common practice. A popular choice is to add hints of vintage flair to modern interiors. This results in a pleasing look that is both easy on the eyes and easy to maintain. A strict interior regime can often limit choice of decorations or furnishings. Minimalism is a prime example of this. But by mixing vintage and modern themes, elements such as furniture and decor is not as limited as for specific and strict styles of interior design.
Designer Ceramics' Range of Periodic Wall Tiles
Designer Ceramics' Victorian and Edwardian border tiles feature romantic patterns like florals and swirls. This gives a soft look to areas of application that does not overpower the rest of the elements in the room.