The Return of Vintage Vogue: Art Deco Border Tiles by Designer Ceramics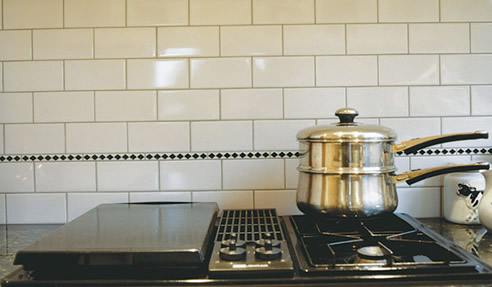 Art Deco border tiles by Designer Ceramics feature geometric patterns with vivid colours. Using these for bathrooms and kitchen splashbacks adds a combination of personality and glamour, without overpowering the other elements of the room.
Art Deco tiles may not be everyone's cup of tea, but there are ways that clients can make these tiles work by strategically planning the overall design of the space. Here are a couple of ideas that prove that Art Deco border tiles by Designer Ceramics are flexible for different uses:
1. Use Art Deco tiles as finishing touches to plain tiled walls. Designer Ceramics' border tiles come in different shades that can complement the tile colour used for cladding the majority of the wall. For clients who want a subtlety to the design, use white tiles as the base wall cladding material, and top it off with Art Deco border tiles, to add a pop of colour.
2. Designer Ceramics offer border tiles that are thinner in length than the standard border tile size. This can be used to divide the wall horizontally and clad each half with two tones of tiles resulting to a beautiful halftone wall.
3. Art Deco border tiles by Designer Ceramics also come in embossed designs. Use these as borders for plain tiled walls to achieve a minimal design that still has a wow factor due to the texture and dimension that the tile provides.