Illuminating Signage with Perspex Acrylic from Mitchell Laminates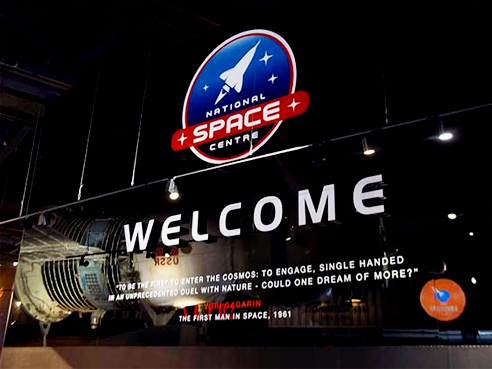 The award-winning National Space Centre in Leicester underwent an astronomical renovation to boost enthusiasm and excitement for guests of all ages visiting the facility.
Compared with the previous entrance, the new design is like stepping into another universe. The dark and mysterious walls create an eerie backdrop for the key feature showcased in the centre of the foyer: the iconic Soyuz Spacecraft. The surrounding area is dominated by strong illuminated signage that guides guests towards the major attractions of the museum: the Rocket Tower, the Boosters Café, Planetarium and the main entrance.