Sustainable and Efficient Piping System for Stadium from Viega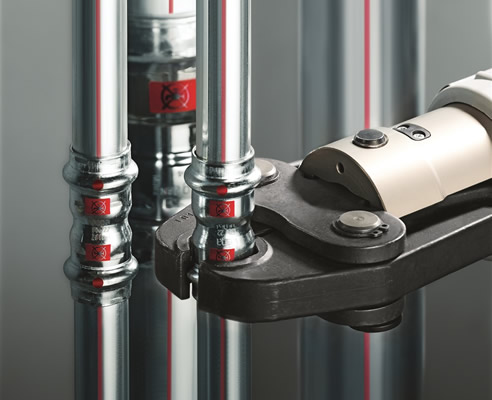 VIEGA'S PIONEERING PIPING SYSTEM USED FOR A WORLD-CLASS STADIUM
Sustainable and efficient, Viega's high-grade piping system always keeps Ireland's world-class Aviva Stadium at the right temperature, no matter how cold it is outside or how heated the game is on the pitch.
"Football is a gentlemen's game played by ruffians; rugby is a ruffian's game played by gentlemen" - at least that's what rugby fans say. The "ruffians" and "gentlemen" of the Republic of Ireland's football and rugby teams respectively have been sharing a home in Dublin since 1872.
For decades, both played at the historic but run-down Lansdowne Road ground. Then in May 2010, the 51,700-seater Aviva Stadium was opened as the new sporting temple of the sports-mad Irish on the same hallowed site. Since then, the four tiered horseshoe-shaped arena, which won a British Construction Industry Award in 2011, has also played host to stars including Madonna, Lady Gaga and AC/DC.