ProPress Copper Fittings for Skytower from Viega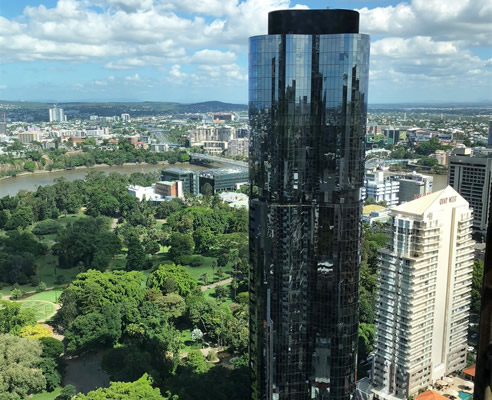 Viega ProPress used for Brisbane's tallest residential tower
Brisbane Skytower is a 270-metre (890-foot) skyscraper that will become Brisbane's tallest residential tower when it is completed in early 2019. Soaring 90 storeys above the city's central business district and taking up a footprint of 5,600 square metres (60,000 sqm ft.), the multi-use project will include 1,128 one, two and three-bedroom luxury apartments as well as sub-penthouse and penthouse apartments.
Residents will not only have access to Australia's highest infinity swimming pool and multiple recreation decks but also breathtaking views as far as Moreton Bay, Stradbroke Island, the Gold Coast and the Great Dividing Range.
Constructed by Hutchinson Builders - one of Australia's largest privately-owned construction companies founded in Brisbane in 1912 - at an estimated $367 million cost, the ambitious project spearheaded by property developer Billbergia and investment company AMP Capital is set to become a new Brisbane landmark.