Fibre-Cement Based Permanent Formwork - logicwall by AFS
Internal Walls, External Walls, Party Walls, and Stair Cores - Kellyville, NSW
The builder of the Gracetown project specified that all load-bearing and external walls had to be afs logicwall® as the speed of construction on other projects using logicwall® was outstanding.
Chief among the benefits of using logicwall® are the solid concrete walls and acoustic performance - essential for party walls between townhouses. And this solidity (with its resultant security and longevity) offers a substantial advantage over neighbouring townhouses and their lightweight plasterboard walls.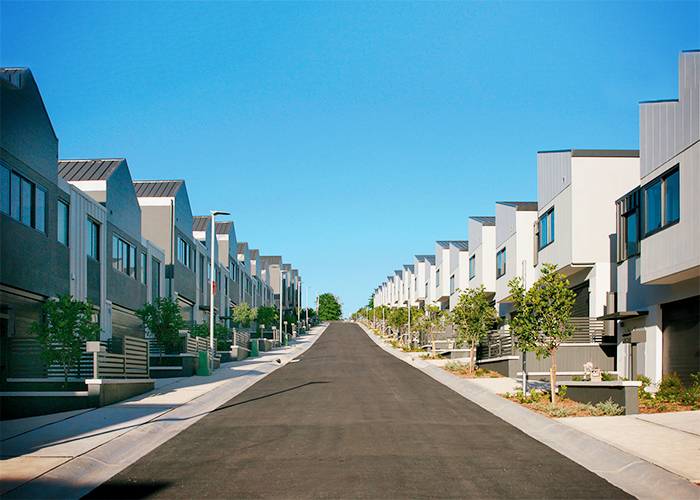 Importantly, logicwall® panel thicknesses maximised liveable space and every one's peace of mind was assured with CodeMark certification and AS3600 compliance.
Installation was another area where logicwall® excelled: just three months to install 13,706m² of logicwall® (October 2017 to mid-January 2018).
Talk to our inhouse engineers about why using afs logicwall® in your next project is a smarter, faster, better choice: afsformwork.com.au.