Commercial Plumbing with ProPress from Viega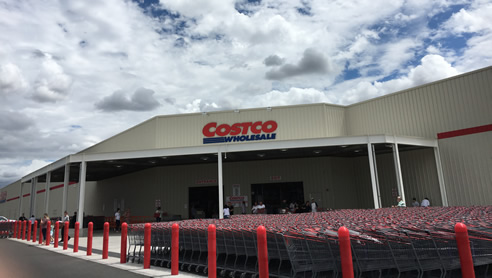 Viega ProPress the choice for Costco
The membership-only discount giant Costco has been designed as a "game changer" for Australia's retail sector. On August 30, 2017 it opened a 14,000-sqm outlet set within the master-planned 256-hectare Sydney Business Park, making it Costco's third Sydney warehouse and ninth store nationwide.
Costco Marsden Park now sells almost 40,000 product lines to its loyal members - and is, on average, 25 per cent cheaper than its competitors. The flagship retail site also offers a tyre centre, food court, optometrist, hearing aid services and fresh food production.
From the ground up
When Costco Marsden Park builder Mainbrace Constructions approached Perfect Pipes to carry out all of the hydraulic works from the ground up, it was a no-brainer: "We've partnered with Mainbrace Constructions for over 15 years and have established a great working relationship during that time," says Glenn Fewell, Plumbing Supervisor at Perfect Pipes.
As a leading Sydney commercial plumber, Perfect Pipes was tasked with carrying out all plumbing works associated with the retail development's construction including sewage, storm water and water supply. The design and scope of works was provided by a specialist hydraulics consultancy in Sydney.