Viega Press-Fit Piping System for The Squaire in Germany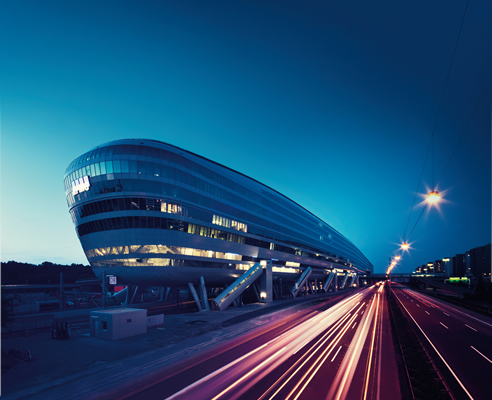 Viega delivers water and heat for "New Work City" groundscraper
Forget New York City - "New Work City" boasts the largest office building in Germany. "The Squaire" is where modern business meets luxury lifestyle in the midst of cutting edge architecture.
Opened in 2011, The Squaire is located directly on top of a train station that adjoins Frankfurt Airport. The building boasts a length that is twice the height of the Eiffel Tower and 145,000 square metres of total floor area. Known as a 'groundscraper' due to its medium-rise design that spreads horizontally instead of vertically, it embodies the pursuit where buildings 'communicate' with citizens and the street.
In addition to this, the 20,000 tonnes of steel, 60,000 cubic metres of concrete, 7000 doors, 2000 glass panes and 97 lifts and escalators make up the impressive mega-structure that is The Squaire.
Two sophisticated systems that are integral to the smooth functioning of the property are the drinking water installation and heating systems - no small feat considering they're situated at the heart of Germany's largest air travel hub.