Illuminated Perspex Colour Wall by Mitchell Group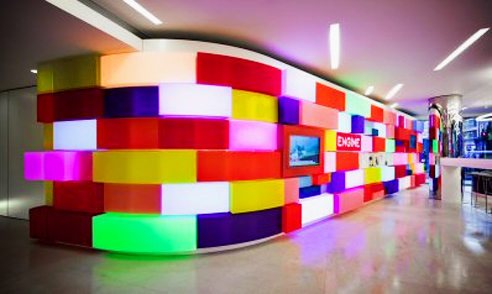 The illuminated colour wall using Perspex® acrylic was created to be the centrepiece for the reception area redesign of the London HQ of The Engine Group - a global brand consultancy, advertising, PR and events company.
The bespoke design was the result of a creative and executive collaboration between interior design specialists, Jump Studios and acrylic art creators and visionaries, acrylicize.
The Perspex® light wall is an impressive installation based on a modular design, featuring precision cut and fabricated boxes, using different colours of Perspex® acrylic and Perspex® Frost acrylic sheet, illuminated with colour changing LEDs.