Large Scale Copper Pipework with Viega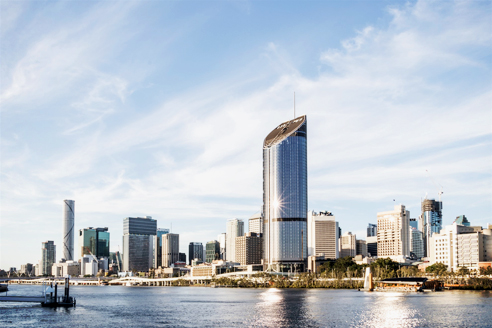 Viega fittings chosen for Queensland's "Tower of Power."
Proven track record earns Viega place in iconic building.
A high profile, high-rise building in the centre of Brisbane that houses Queensland Government offices, including 5000 public servants. It's the sort of project that attracts a lot of public and media interest - and industry accolade, having been awarded the 2017 Brisbane Project of the Year by Master Builders Queensland.
Dubbed The Tower of Power, 1 William Street (1WS) is the tallest commercial building in Brisbane and the Queensland Government's Executive Building, which occupies all 40 floors.
Jointly owned by Cbus Property and ISPT, this Premium Grade office tower is described as "an iconic built form that embodies the optimism and confidence of Queensland, while responding to the city, the environment, the lower George Street precinct, and the contemporary workplace."
So, when it came to choosing pipework products for this prestigious and high-profile project, contractor Axis Plumbing turned to Viega.