Corporate Signage with Perspex® Acrylic from Mitchell Group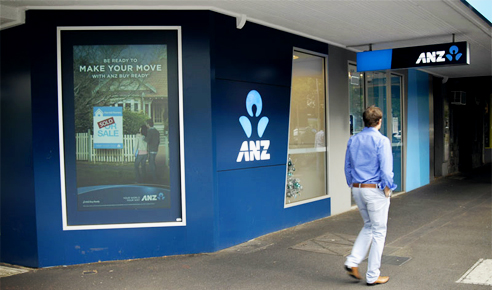 Fourth largest bank in Australia, ANZ, have revamped their corporate signage with Perspex® acrylic. The bank selected Adherettes to design, specify, fabricate and install their new look branch network signage, with the priority to find an exact colour match to their corporate Pantone® colours. This is where the Perspex® brand colour matching service comes in.
With the new ANZ branding featured both internally and externally, the signage is exposed to two different lighting temperatures, i.e. natural day light and artificial light systems; allowing for a risk of metamerism. Colourists refer to this term as two identically coloured items which can appear very different shades under diverse light sources. Our Perspex® Colour Experts work with companies to reduce this effect through developing Perspex® acrylic colour formulas.