LED Illuminated Perspex Acrylic Signage from Mitchell Group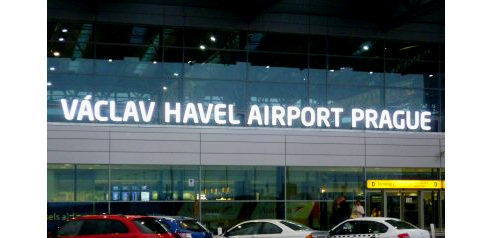 Czech sign and graphics producers, VM Factory Ltd have created new illuminated signs for the renaming of Prague airport, using their own LED Diffex VM system, together with 3mm thick Perspex® Spectrum LED 1TL2.
The LED illuminated signs are made of individual letters creating the name of the former Czech president Vaclav Havel, ranging from 500mm to 1400mm in height and fabricated using Perspex® Spectrum LED.
Perspex® Spectrum LED 1TL2 in 3mm thickness has an excellent light transmission of 48% diffused evenly across the whole surface, creating signs with optimised colour performance with both transmitted and reflected light using white LEDs. Whether by day or illuminated by night, signs using Perspex® Spectrum LED will show bright, intense colour every time.