Easy Walling Specification with System Specification Finder by AFS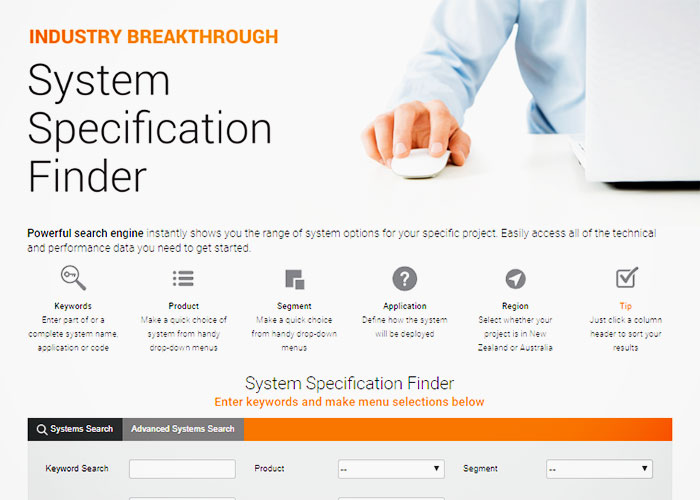 AFS makes walling specification easier with new System Specification Finder
AFS Systems (a division of CSR limited) are leaders in permanent formwork and for over 20 years, afs logicwall® and afs rediwall® have contributed to the swift construction of residential, multi-residential, and commercial projects throughout Australia and New Zealand.
With the smartest lightweight building material solution on the market, AFS don't only rely on their high-quality products but pride themselves on delivering the high-quality service and solutions for their customers.
Continuing to look for ways to make their customers life easier; AFS are pleased to announce the release of their System Specification Finder.
Available on the AFS website, this system is a powerful search engine that instantly shows you the range of systems options for your specific project. Architects, Specifiers, Engineers and Builders will be able to easily access all the technical and performance data, as well as the latest drawings they need to get started.
Available anywhere, at anytime and on any device; the System Specification Finder is the quickest and easiest way to choose the best system for your project. In just three simple steps you will have access to:
High-level system summaries.
System drawings.
Installation and design guides.
Test and assessment results.
Quantity calculator.
Compliance information.
Specify your walling requirements easier with the AFS System Specification Finder today.