Efficient Press Connection of Copper Pipes with Propress by Viega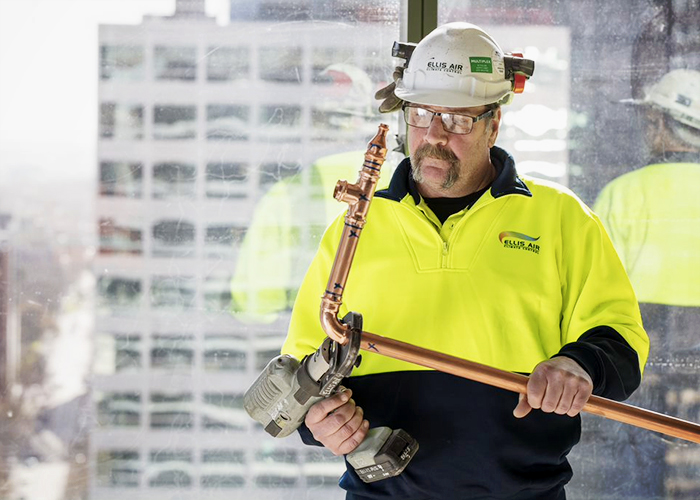 Viega's press connections more efficient than soldering copper pipes
Scheduled for completion in 2022, Melbourne's West Side Place is set to boost the city skyline by transforming the former Age newspaper site at 250 Spencer Street with the state's largest residential development.
The first stage of this $2 billion project will house 1,376 apartments over two towers, as well as the tallest hotel in the southern hemisphere - Melbourne's first Ritz-Carlton Hotel at 270m high - with 257 luxury hotel suites, a business centre, a 550-seat grand ballroom and a check-in desk that boasts panoramic sky views from level 80.
Stage two (yet to be let) will provide a further 1,519 apartments over two towers with retail arcades and the addition of a 308 room, 4 Star Dorsett Hotel.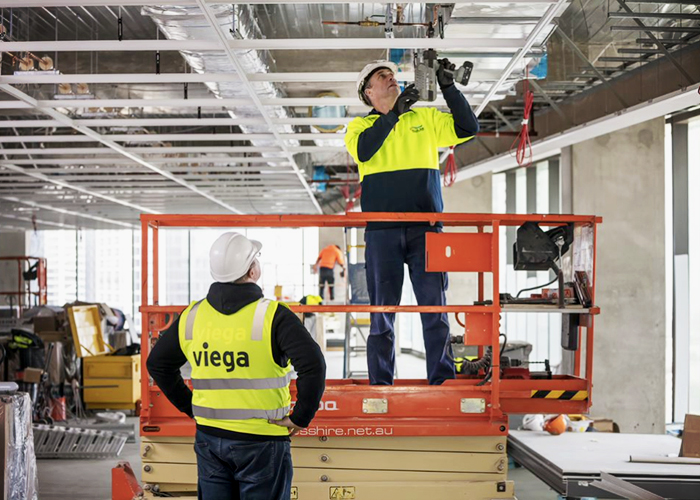 This city block precinct will provide residents access to a remarkable array of recreation and leisure spaces, including over 3,000sqm of ground floor retail and 475sqm of dedicated parkland and garden spaces running throughout a new central laneway connecting Lonsdale Street with Little Lonsdale Street.
To ensure reliable heating and cooling throughout the destination precinct, Ellis Airconditioning has installed thousands of Viega's Propress copper pipe connections. Combined with Viega's patented SC Contour Smart Connect feature, the system provides contractors with the certainty that the installation is successfully completed.
More efficient than soldering copper pipes
Angus Campbell from Ellis Airconditioning says Viega's Propress is easy to learn and quick to install.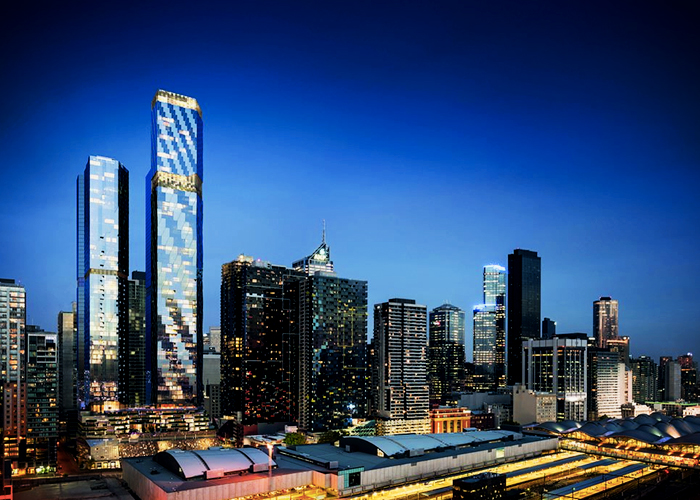 "From an installation point of view, pressfit systems are a faster process not only in the way you make the connections but also because you don't have to carry around oxy sets," he explains.
Press connections made in seconds
Since its introduction in 1999, Viega planning consultant Richard Andrew says Propress has become the trusted copper press joining solution.
"That's because Propress has reduced overall job costs, saved time and increased reliability on job sites across the globe," he explains. "Also, Viega is the only company with SmartConnect, a patented technology that helps installers easily identify an unpressed fitting, providing them with added confidence in their connections. With system-matched tools and jaws, press connections are made in seconds, making Viega Propress suitable for virtually any type of project."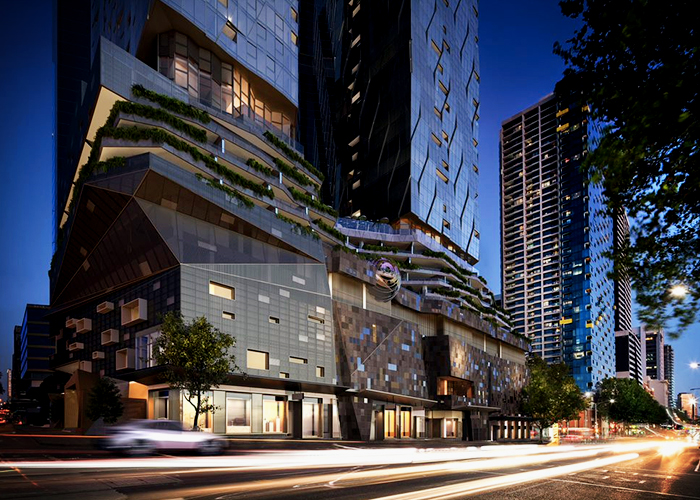 Construction Facts
Object: Westside Place (Stage 1)
Location: Melbourne, VIC, Australia
Year: 2021 (Stage 1)
Object type: New building
Area of use: Commercial
Developer: Far East Consortium
Architect: Cottee Parker
Construction: Probuild
Product: Viega Propress
Mechanical Services: Ellis Airconditioning
Photography by Michael Evans
Rendered images courtesy of Cottee Parker Architects