Modular Cable Trough System for Rail by CUBIS Systems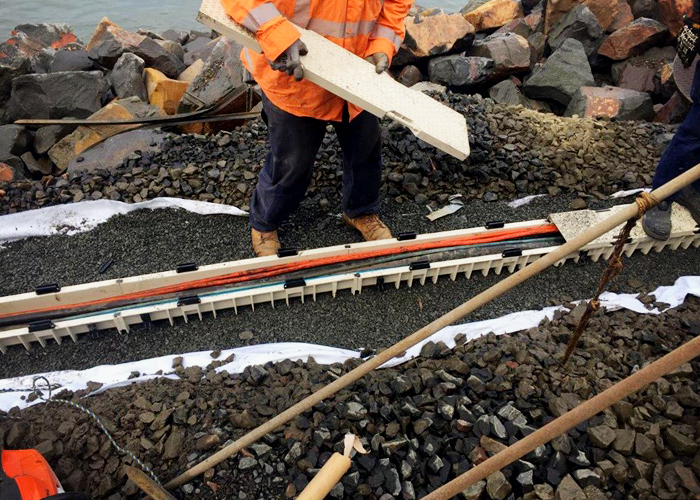 The modular cable trough system ideal for the NSW Rail Network Restoration project was provided by none other than CUBIS Systems. Nothing else but MM RAILduct™ with its ease-of-use, flexibility, and exceptional strength-to-weight properties met the challenging requirements of the remote New South Wales rail installation.
The MM RAILduct™ from CUBIS Systems is a lightweight yet remarkably robust cable trough system. It is quick to assemble on-site with jointing pegs that allow for 1-3° of flexibility to follow track curves. The modular aspect of MM RAILduct™ proved advantageous for the isolated location of the project which required all materials and labour to be transported to site upon a barge with limited access - especially heavy-lifting machines. The simplicity of transporting MM RAILduct™ and its use contributed to a safer work environment, particularly since a traditional concrete troughing system would have required a more complex delivery.
Ultimately in this case, the cable trough system was rapidly installed and because MM RAILduct™ requires no mechanical lifting or fitting, eliminated the possibility of health or safety risks to the small installation crew. To learn more about the MM RAILduct™ modular cable trough for rail by CUBIS Systems, please head over to www.cubis-systems.com/au.