Access Pits at AusRAIL PLUS 2019 from CUBIS Systems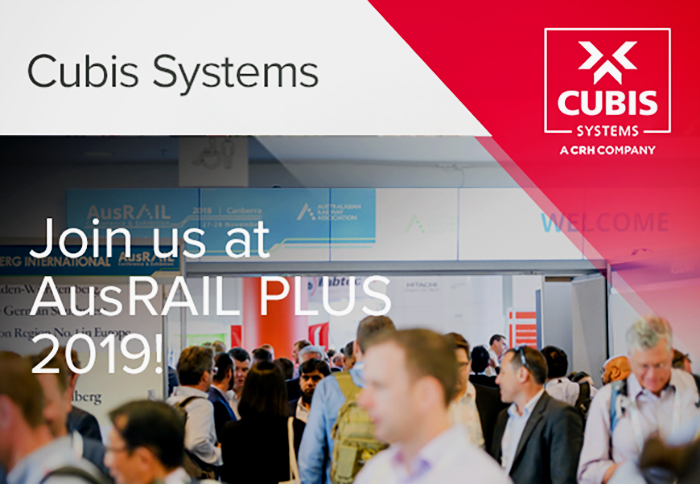 Countdown to AusRAIL PLUS 2019
Visit Stand 123 to talk to our friendly team about a rail solution for you!
With just under a month until AusRAIL Plus Conference & Exhibition 2019, CUBIS are excited to be a part of what is anticipated to be another fantastic exhibition at the ICC Sydney. AusRAIL is the biggest rail industry convention in the southern hemisphere for all representatives and stakeholders within the sector.
This year's conference holds the theme of 'Delivering Growth; Creating Opportunity; Embracing Technology' and will attract over 900 senior attendees which includes plenary sessions, technical streams, live polling sessions and forums with well-respected industry leaders and CEOs. Running alongside the conference will be over 400 exhibiting organisations.
At this year's AusRAIL Plus Conference & Exhibition, CUBIS will be showcasing its popular range of rail products - many of which have gained type approval throughout Australia. This includes our innovative modular STAKKAbox™ ULTIMA Connect access pit, RAILduct™ cable troughing and cable protection MULTIduct™ product ranges alongside several other CUBIS offerings. CUBIS' precast concrete pits also continue to be reputable for their industry renowned structural quality and locking cover capabilities which offer exceptional asset protection.
Read and download case studies on our rail products in action:
Discover how our product system solutions can support your rail project by visiting Stand 123 between 3-5 December 2019. We hope to see you there!
Make sure to register your attendance by clicking here.

For further information, please contact CUBIS Systems or visit www.cubis-systems.com.au.