Rail Cable Ducting - RAILduct™ from CUBIS Systems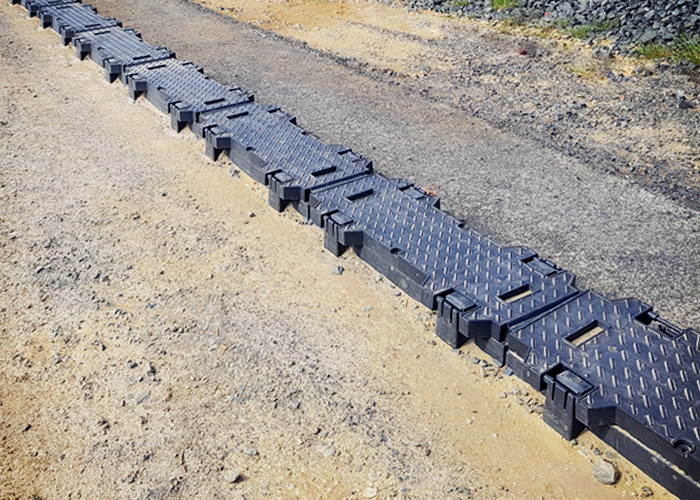 CUBIS Systems' RAILduct™ cable trough was specified for a portion of the Victorian government's rail infrastructure upgrade. In particular, the Pakenham Rail Stabling Yard development in Melbourne's eastern rail corridor. Flexible yet robust, RAILduct™ is a lightweight, moulded HDPE cable trough system that offers quick and safe installation.
Vital to the project's success, RAILduct™ by CUBIS Systems offered the Pakenham Rail Stabling Yards specifiers a tough, secure option wherein the lighting and communication cables could be easily installed even over culverts or road crossings. CUBIS also provided eight large, bespoke concrete pits, a testament to the company's ability to create custom solutions on demand.
Ultimately, the complete installation criteria for the Pakenham Rail Stabling Yards project was met. This included excavation, assembly and backfill, within the projected time frame plus using only standard equipment (without the need for specialised labour or tools). RAILduct™ has provided superior asset protection with interlocking, tamper-proof covers, and easy assembly with secure twist & lock mechanisms.
For a more detailed look at RAILduct™ rail cable protection troughs from CUBIS Systems, and how it was used in the Pakenham Rail Stabling Yards project, please visit www.cubis-systems.com/au today.