Modular Access Pits for Substation Relocation by CUBIS Systems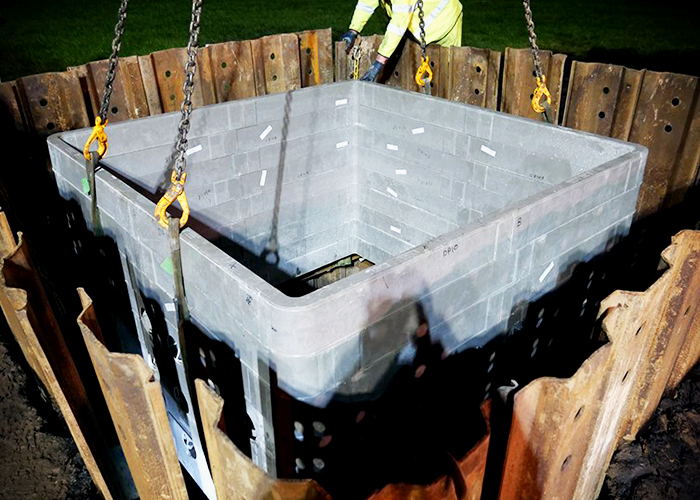 The Manchester Airport Transformation Programme (MAN-TP) is a £1B remodelling of two existing runways and taxiways - requiring relocation of a major electrical substation - in order to enable smoother traffic flow and accommodate larger aircraft. The use of CUBIS System's ULTIMA Connect modular access pits for the substation played a vital role in accomplishing the relocation in a short runway possession time.
Critical to this case, CUBIS ULTIMA Connect pits from CUBIS Systems provided a tough yet readily deployable solution. The modular pits were delivered flat-packed to the taxiway and were assembled then installed by the UK Power Network Services team during the night. As moving a substation for a live airfield creates many issues, including possession and construction time, the use of the ULTIMA Connect pits was ideal. 12 pits of varying dimensions (3000 x 3000mm, 2000 x 2000mm, and 1000 x 1000mm) were specified and installed at a depth of 3 metres, each with F900 covers, quickly and efficiently.
Ultimately, the use of CUBIS' ULTIMA Connect pits provided a fast, reliable, and cost-effective solution that met the unique requirements of the project. To learn more about CUBIS ULTIMA Connect pits and this particular project, please visit www.cubis-systems.com/au today.