Accessible Protection of Water Flow Meters by CUBIS Systems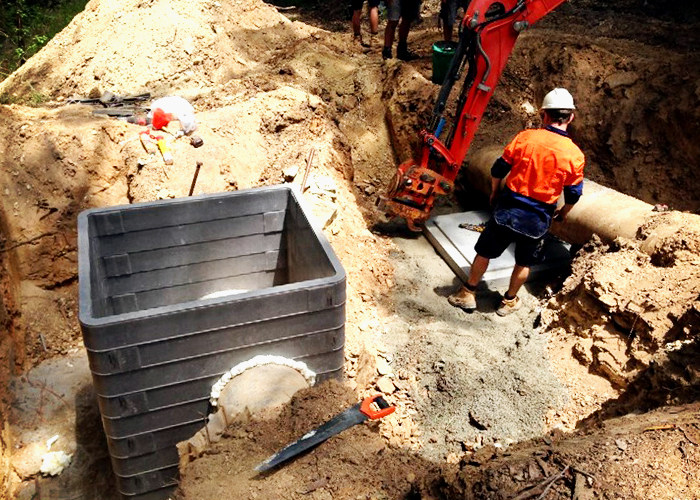 A couple of STAKKAbox™ access pits were supplied by CUBIS Systems to cater for a water flow meter installation for the Nambucca Shire Council in New South Wales, Australia. In this case, the council wanted to observe the movement of water from their balance tank reservoir and monitor water flow to the Shire water distribution system, including probable leakage in their existing trunk mains. The project required an access pit that could provide long-term asset protection of the new metering equipment and that could be installed without compromising the integrity of the existing decade-old pipes.
Integral to the project's success was the STAKKAbox™ ULTIMA Connect pit system which provided a mobile, easily deployable solution that was installed in just two days. This included a large site excavation, placement of the precast base slabs, assembly of two customs STAKKAbox™ access pits, addition of precast roof covers, backfilling, and surrounding landscaping. The project was completed with no additional manpower, third-party contractors, or heavy machinery needed, and met all resource constraints and the desired outcome in a timely manner.
To learn more about accessible protection of water flow meters by CUBIS Systems or to view the full details of this project, head over to www.cubis-systems.com today.