Network Access and Protection Systems from CUBIS Systems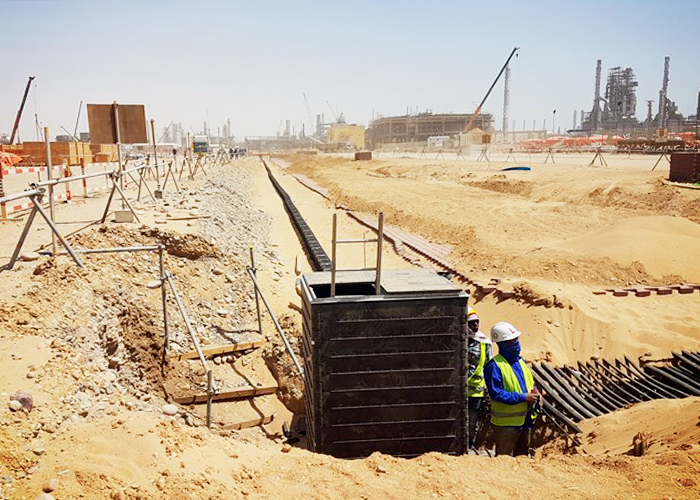 Jubail Industrial City, Saudi Arabia - CUBIS Systems provided the necessary network protection and access systems for the new refinery, Farabi Petrochemicals Company (FPC) - one of the world's leading manufacturers of normal paraffin and linear alkylbenzene using the latest UOP technology. A significant endeavour, this project required 8,600 metres of MULTIduct™ cable protection units, 127 STAKKAbox™ Fortress access pits and AX-S™ composite covers for the facilities fibre optic telecoms and CCTV cables.
Compared to traditional options on the market, the MULTIduct™ cable protection system by CUBIS provided an innovative, lightweight yet structural, multiple duct alternative. This installation also required a complete range of MULTIduct™ accessories, such as bend mitres, Y-lateral breakout units, and socket end caps. Not least, MULTIduct™ integrates well with CUBIS' STAKKAbox™ Fortress access pits, resulting in a superior cable management solution.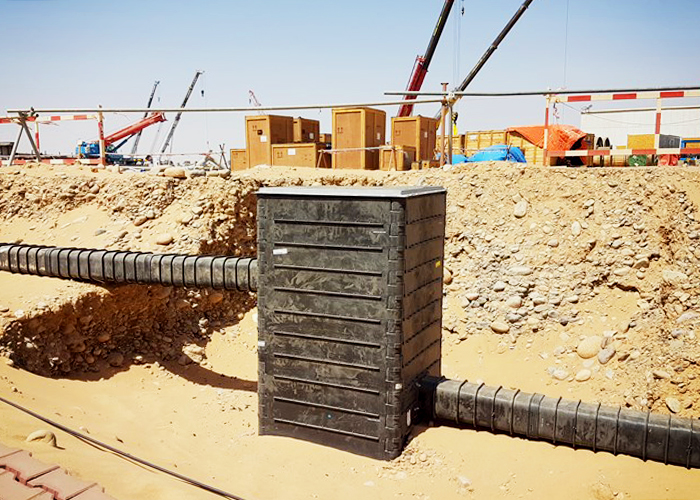 CUBIS Systems STAKKAbox™ Fortress access pits are lightweight (under 25kg) and easily connectable via modular, scalable components. Able to be lifted by a single person, their ease-of-handling is beneficial for projects such as this which was located remotely - they effectively eliminate the need for heavy or specialist machinery. For FPC, the STAKKAbox™ Fortress system was supplied with a wide range of covers and accessories that allowed for simple installation, connection, and backfilling. This ultimately resulted in a shorter completion time of just 50 days.
To learn more about these modular network access and protection systems from CUBIS Systems, please visit www.cubis-systems.com today.