Laser Cut Perspex® Acrylic Sheet Art from Mitchell Laminates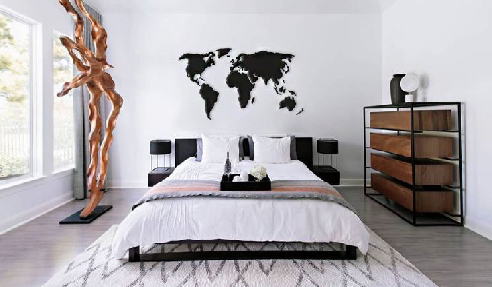 Each and every day, Perspex® acrylic sheets in all their variations of colour, effect and texture get into the hands of creative individuals who have the ability to turn our material into something remarkable.
Grapeskin in Johannesburg (South Africa) is one such company whose signature piece is their World Wall Map, which adds a bold statement to any room. For each map, 19 individual pieces of continents and islands of the world are produced with the utmost attention to detail and laser cut from Perspex® acrylic sheet, creating a smooth, defined edge. The maps are available in sizes from 500 x 220mm up to 2200 x 1170mm.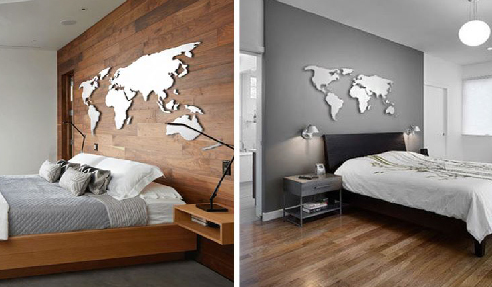 With the ability to complement any interior style, the World Wall Maps are stocked in Perspex® Black, Perspex® Opal/White and Perspex® Mirror. Other colours can be made to order, why not try a fresh pop of colour on your wall with one of Perspex® Sweet Pastels colours, simply get in touch.
The beauty of choosing Perspex® acrylic means that the map pieces are lightweight and couldn't be easier to install. Grapeskin recommends applying the map to an untextured wall with the double-sided tape being the most widely used method of adhesion.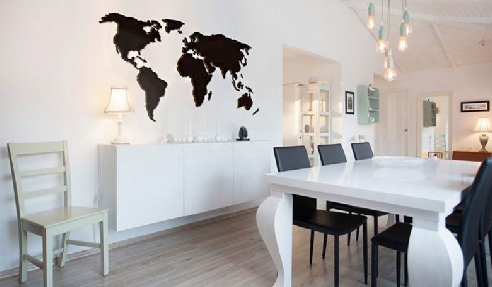 Grapeskin's World Wall Map is bound to be the visual focus of any room, adding sophisticated elegance to any home or office space. And don't worry if you're not passing through South Africa anytime soon, Grapeskin also offer international delivery!
Visit www.perspex.com for more details today.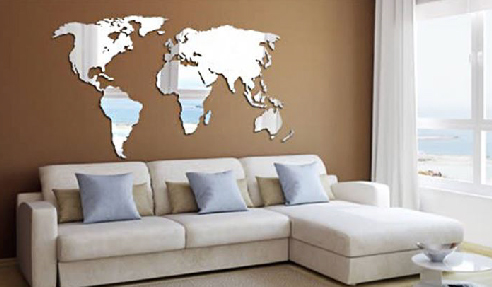 Mitchell Plastics is the authorised Australian and New Zealand distributor for Perspex® acrylic.