Vintage Art Deco Bathroom Tiles by Designer Ceramics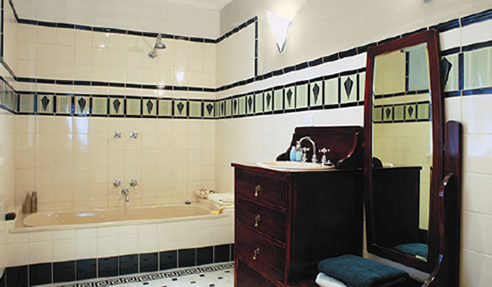 Vintage art deco tiles for bathrooms are as timeless as it gets. Thanks to the simple shapes and clean, well-defined lines, vivid colours and bold patterns, art deco has seen a renaissance in the form of graphic arts, film, architecture and interior design.
Using art deco tiles for bathrooms add style, personality and creates a strong impression. Here are some ideas that homeowners and interior designers can achieve with vintage art deco bathroom tiles.
Black and White Tiles
High contrast, black and white provides a dynamic style that's just impossible to ignore. With full coloured tiles, this blend is both refreshing and dramatic especially when combined with crisp solid coloured shapes.