Designer Period Ceramic Tiles: From Victorian to Contemporary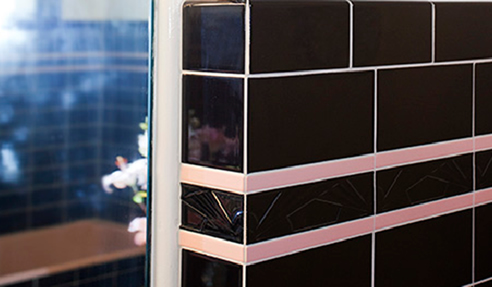 Period tiles in Australia are fairly popular especially for those traditional and classically styled homes. These types of tiles often bring an essence of elegance that is preferable but not limited to any kitchen or bathroom. The search for these products, however, starts to become challenging because fewer companies manufacture period tiles locally in this day and age.
Designer Ceramics stands firm as the only company left that designs, manufactures, and supplies period tiles in Australia. Their products come in the following range of styles: Victorian, Edwardian, Art Deco, French Provincial and Contemporary; all of which are produced at their original factory in Preston, Melbourne.
The Victorian and Edwardian eras were innovative periods where development in mechanisation led to an upgrade in design and colour usage. Designer Ceramics' take on tiles inspired by these eras, feature colourful designs, that are manufactured in a modern fashion.
The Art Deco movement's name speaks for itself. This is the period where more geometric shapes were introduced and translated into decorative patterns. Designer Ceramics' range of art deco inspired border tiles are perfect for bathroom and kitchen tile framing. It's the final touch of quirkiness that adds personality to any tiling project.
French Provincial tiles by Designer Ceramics focus on elegance and feature embossed floral patterns which are perfect for those who prefer a dainty and romantic touch.