AliFrost® Aluminium Frame for Caravans from Mitchell Laminates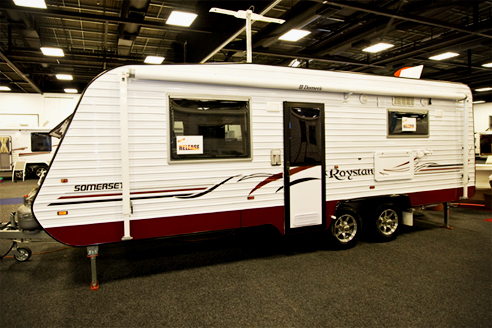 Regent Caravans have used AliFrost® Aluminium frame doors, with Perspex® Vanilla, to create this truly modern contemporary caravan.
The caravan doors were finished in a 55 Slimline design with ultra high gloss Perspex® inserts. Regent designers chose AliFrost® Aluminium frame doors for their light weight modern appeal.
Regent Caravans also used Perspex® 'Café Latte 5263' for the caravan's splashback. Where heat was not a concern Perspex® provided a lightweight alternative to glass.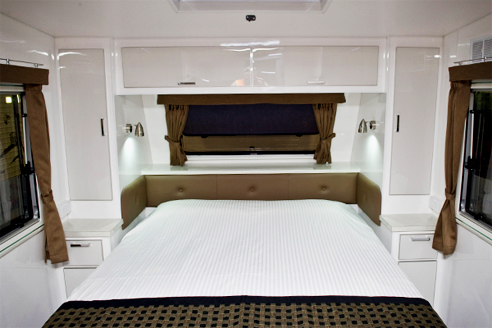 AliFrost doors.
For more information on AliFrost® Aluminium frame doors please contact Mitchell Laminates on (03) 9558 0800