For Faster and Lighter Blockwork Choose Logicwall® by AFS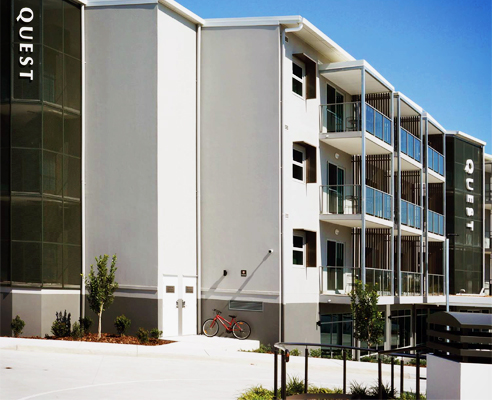 Blockwork Too Heavy and Slow - Quest Hotel, 23 Miles Platting Road, Eight Miles Plains QLD
A builder willing to accommodate a change.
After some 300 commercial projects, Graystone is adept at meeting completions and budgets. So, when it chooses a new supplier and construction method it's obviously one that stacks up.
Our customer says...
AFS Logicwall® means lighter loads and less lifts.
We chose the AFS Logicwall® system for its speed of construction and the substantial advantage of it being a finished wall once set and painted. Once on site it was installed extremely quickly by the AFS-recommended installers - saving us considerable time.