Communal Furniture with Perspex Acrylic from Mitchell Group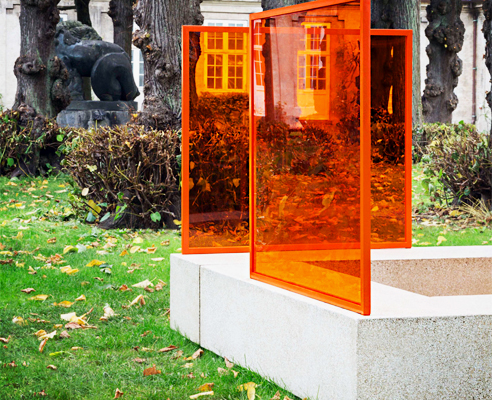 THE MEETING ROOM: Designed by Studio David Thulstrup for The CabinetMakers' Autumn Exhibition; a bench composed of 4 backrests, created using transparent Perspex® acrylic sheet (Amber 300), gathered by a square terrazzo seating bench.
The idea was to create 'a room' rather than a piece of furniture: "A furniture architecture" and a communal area that promotes dialogue between strangers in the public space.
'How can a piece of furniture facilitate human encounters and interactions?' Studio David Thulstrup commented on their design brief method: "Our approach for this public space furniture was to avoid designing obvious furniture, but more an art installation."