Smartloop One-Pipe Portable Water Supply from Viega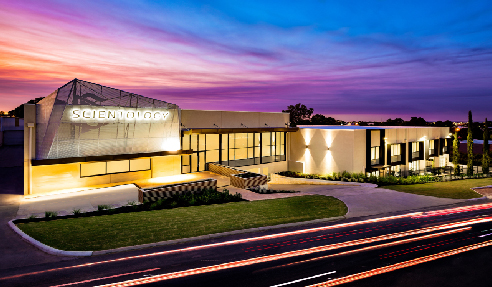 Scientology Builds its 66th Church Using Viega's Smartloop One-Pipe Technology
Created by science fiction writer L. Ron Hubbard in 1953, the Church of Scientology is an independent but interconnected group of global organisations that follow his teachings.
Scientology's new Western Australian headquarters is a converted warehouse on the banks of the Swan River. It includes a two-storey chapel, café, public information centre, classrooms, film and chaplain rooms, a library, and parking for a fleet of cars.
Smartloop Inliner Technology Combines Supply and Returns into One Pipe
Pipeline Hydraulics Operations Manager Mark Sadler was tasked with carrying out all plumbing works associated with the building's potable water supply.
"We used all of Viega's fittings for both hot and cold potable water, and also the new Smartloop [Inliner], which was the first time it was used in Australia," he says. "We found Smartloop a really good system because the installation was extra quick and it also saved space in the ceiling for the builder. It's great that it leaves plenty of space for other services."
Normally, with central hot water supply circulation pipes, a circulation pipe is laid in the riser duct parallel to the hot water pipe. A cost-effective alternative to this is offered by Smartloop Inliner technology with a flexible circulation pipe in the metallic riser pipe.
With the one-pipe principle of Smartloop, supply and return are combined into one pipe. Therefore, a separate pipe for the circulation water is not required. And, in contrast to conventional circulation, the lowest system temperature with Inliner technology is not at the re-entry to the tank, but at the end connection pieces of the hot water riser pipes.
"The benefits of Smartloop are significant: it saved us on labour, it was quicker to install, it reduces hot water response time, and it uses less energy as it doesn't have to reheat because it's already in the pipe that has come of the hot water heater and is keeping the return line hot," Mark explains.
Viega's Pressing Tools are "Small and Nimble" - Unlike Heavy Oxy Sets
The Viega Picco and Pressgun Picco tools are compact, lightweight yet powerful battery-powered electro-hydraulic tools for the press-fit joining of Propress gas and water installations using DN15, DN18, DN20, DN25 and DN32 fittings.
Automatic forced compression, electronic monitoring of bolt safety and temperature, plus battery charge level and service interval display, all make working with Viega tools easy, quick, and incredibly dependable. The Viega pressing tools also provide easy access to hard-to-reach spaces such as supply ducts under kitchen sinks, as the joints in the head can be rotated. Picco and PT3 heads can rotate up to 90°, while Pressgun Picco, 4B and Pressgun 5 heads can rotate up to 180°.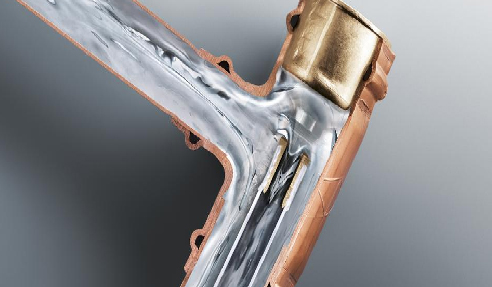 "The Viega pressing tool we used is small and nimble so you can carry it wherever you need to go," says Mark. "It's also really easy to operate - after a simple tutorial, you're ready to go. Apprentices can use them because unlike welding, you don't need to spend a lot of time coaching them."
Initial Investment Far Outweighs Costs Involved with Conventional Soldering
We all know time is money, and Viega's press system knows it too. The costs involved in hiring and dragging around oxy bottles, the outlay of buying oxy hoses and gauges, hot works permits - all of that takes time, money, and maintenance downtime.
"What Viega saves in labour, costs and coordination compared to soldering is incomparable and far out ways the initial set-up costs," says Mark. "We still have older supervisors who can't quite get their head around how the system works. But I say, 'this is what we charge for plumbers per hour, and this is how long it's taking you to weld'. So, it's not just the fact you're using a fitting, it's the time per hour you're actually saving."
There is another reason why press-connecting technology has had such success internationally and in Australia: its enhanced processing safety, particularly compared to soldering. As pressing involves no open flame, and so poses no fire hazard, fire safety measures are not needed. Consequently, press-connected pipes can even be installed in explosive industrial environments without interrupting production operations.
"And, with the Viega system, you know if you have a false crimp, it will leak straight away, which is very important," Mark adds.
Viega's simplified, streamlined design also means less clutter on the job site, faster clean up, and no waste from flux, solder, torch and gas cans.
For more details on Viega's Smartloop One-Pipe Portable Water Supply, please visit www.viega.com.au today.