Underfloor Heating - Timber Joist Heating from dPP Hydronic Heating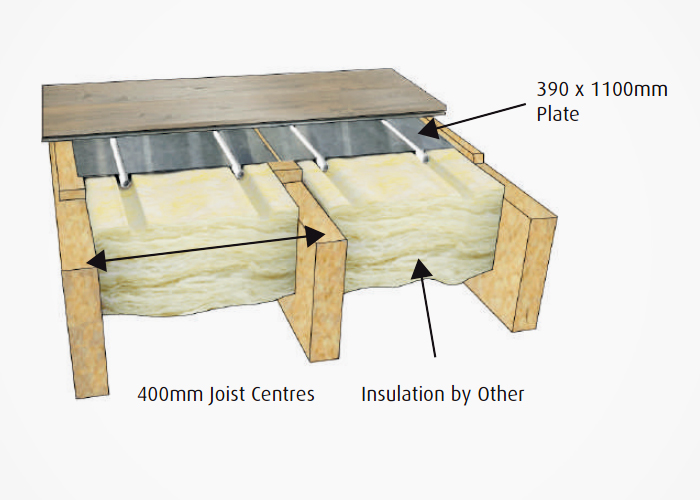 From dPP Hydronic Heating's underfloor heating catalogue, Timber Joist Heating is the most adaptive floor heating option. Also known as the Hydronic Heat Emission Plate, this heating solution incorporates long and thin sheets of aluminium, installed between timber joists and floorboards. This heat emission plate has 16mm built-in pipe positioning grooves along its centre line, meant to locate and secure underfloor heating pipe.
Timber Joist Heating transmits heat energy from the underfloor heating pipe, which is laid within the groove of the aluminium heat emission panel. Connected to a manifold - similar to slab and screed heating - it warms the room by producing hot water from the boiler, which is pumped through pipes, and transferring heat into the emission plate. It takes 8-12 hours for the heat to radiate through the home.
dPP Hydronic Heating also offers a slimmer version of the heat emission plate, fixed directly to the underside of floorboards. For more information, visit www.dpphydronics.com.au today.