Premium Quality Embossed Ceramic Tiles from Designer Ceramics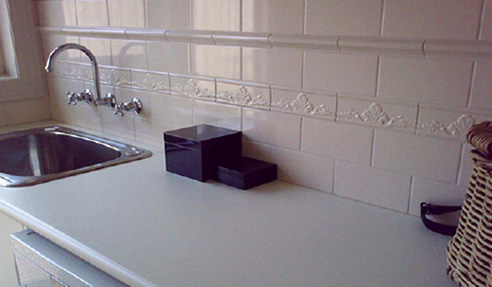 Embossed ceramic tiles have been a consistent material of choice among Australians thanks to local tile manufacturers like Designer Ceramics. With more styles and designs being shared online through social media, homeowners are constantly looking for ways to stand out. Ceramic tiles deliver a design flexible, durable, and cost-efficient option.
Designer Ceramics are makers of old English Victorian and Edwardian period tiles. They also manufacture French provincial, and art deco designs available in 44 different colours. The sizes vary from 198mm and 152mm.
Premium Quality Ceramic Tiles
Many of Australia's heritage buildings have Victorian and Edwardian influences. Designer Ceramics have made tile replacements for the restoration work of Melbourne's Ripponlea and Australia Club, Sydney's Ritz Cinema Complex and even New Zealand's House of Parliament.
Made with the finest ceramic components with craftsmanship honed through years of operation, interior designers and architects hold Designer Ceramics in high regard as a brand that they can trust for their kitchen and bathroom tiles. Designer Ceramics has 65 years of experience in the field. They have refined the craft from pressing of both embossed tiles and cappings, glaze application, hand decorating and packaging. These processes are all done with the same accuracy, albeit with modernised means.