Viega Propress Copper Pipe System for Bega Hospital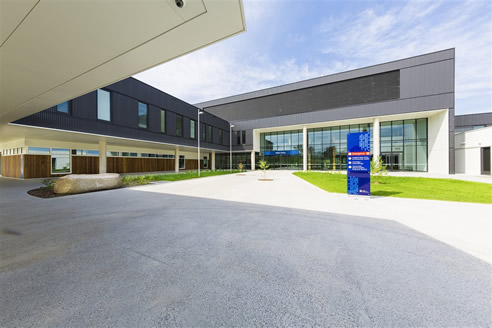 NSW south coast hospital construction benefits from Viega's quality
Viega reliability helps bring state of the art Bega Hospital to regional community
The new hospital expected to service the needs of more than 200,000 people in south east New South Wales is a complex, expensive and time consuming construction project. Factor in the need for 15 kilometres of pipework, labour management and conflicting schedules with other trades, and the cost of any resultant delays could potentially blow the multimillion dollar budget. That's why AMS Hydraulics looked immediately towards Viega Australia when it came to changing from silver soldered copper tube and fittings for hot and cold potable water.
The state-of-the-art hospital, which opened on April 4, 2016, replaced the old Bega Hospital that had served the south coast community for almost 70 years. The New SERH hospital was designed to cater for the region's needs well into the future, providing a comprehensive range of health services for the communities of the Bega Valley and New South Wales far south coast.
Timely completion
Such a major building and its delivery program required sophisticated design and installation solutions. The plumbing and mechanical pipework services were no exception. The sheer size of the project and the number of coordinated services installations had the potential risk to adversely affect program and completion including the associated costs.