The Structural Material Providers in the DesignBUILD Expo 2017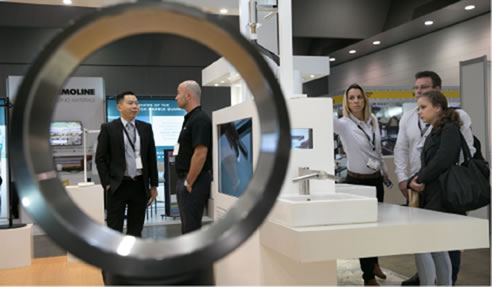 DesignBUILD Expo is an annual event where the country's top architecture, building, construction and design leaders meet. The event provides a platform for leaders, key decision makers, and industry specifiers to promote brand awareness, generate viable sales leads, and maintain their competitive advantage through exhibiting their finest products and innovative solutions to the built environment.
The DesignBUILD Expo caters to more than 300 exhibitors from structural and materials, landscape and outdoor, interior fixtures and finishes, and building technology.
Explore and discover structural materials from local and international companies and learn more about the latest innovations and solutions available for the Australian built environment.
This year's venue takes participants to Asia Pacific's world-class integrated convention, exhibition, and entertainment precinct, the ICC Sydney.
Below are some of the top companies that will be showcasing their products and innovations in this year's DesignBUILD Expo:
Urbanline Architectural
Urbanline Architectural is one of the leading suppliers of composite, hardwood, and softwood building products in the Australia. Urbanline also provides architectural solutions that support sustainability.