Prefabricated Construction at DesignBUILD Expo 2020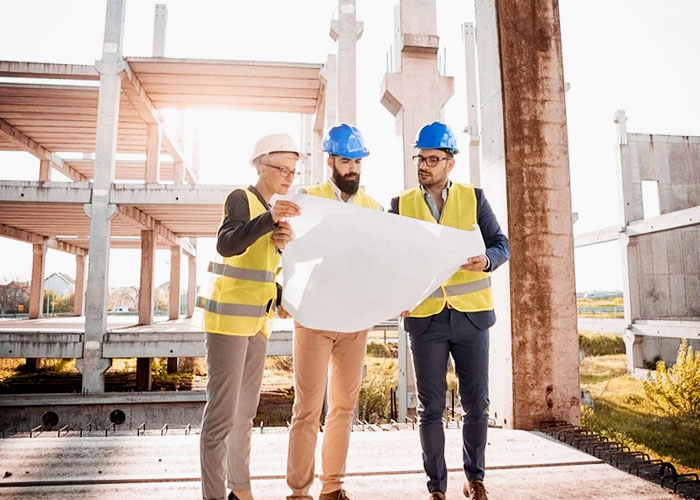 The rise of prefabricated construction is a reflection of the industry's shift toward smarter and more sustainable architecture. Although it has already been around for centuries, great developments in technology have significantly improved the whole concept of prefabricated construction. New and more advanced construction techniques have liberated architects from material, time, and cost constraints, increasing standards in building and construction.
How does it work?
Prefabrication, commonly referred to as "prefab," is the convenient process of the manufacture of an entire house or part of a building in a factory, where the finished components are then transported to and installed on site. Wall panels, doors, stairs, roof decking, and much more can be prefabricated in a controlled environment where the manufacturing process is free from unpredictable events like weather conditions. All components are ready for immediate assembly upon arrival, resulting in more precise and higher quality construction.
This simplified technique has made prefab ideal for projects that require repeat items for large scale residential developments or high-rise buildings.
Types
The most common prefabricated construction is of modular buildings or panels.
As the name indicates, modular building consists of prefab boxes. In most cases, these modules are furnished, such as a complete kitchen or bathroom, with the necessary interior elements including ceilings, floors, walls, and fixtures. The modules are transported to site via a flatbed truck and can be immediately placed atop primed foundation.
Alternatively, prefabricated panels provide ready-made essential structural components of a home or office, such as ceilings, internal or external walls, and floors. Prefab panels are available in concrete, timber, or steel, and arrive on-site with window and door openings. Like modules, panels can be immediately mounted on a pre-prepared slab.
Advantages
Perhaps the greatest advantage of prefab construction is its off-site fabrication process, which is faster and more cost-efficient than traditional methods. Since the modules or panels are manufactured in a controlled environment, the process is not affected by any unforeseen delays, like fluctuating temperatures or extreme weather.
There are also unlimited design opportunities when it comes to prefab construction. Customers are given the ability to specify their preferences in the overall design: size, layout, fixtures, colours, and much more. Completed off-site, technical mistakes are significantly lower than traditional methods, reducing associated costs to adjust or re-do.
On top of the design versatility and faster construction cycle, prefabricated construction excels for its positive environmental impact. Completed in the shortest time possible, prefab requires less energy, such as power consumption, in the overall process. Most of the materials used are also customised to specific shapes and sizes for minimal material waste. Performed in a factory setting, all clean and unused materials can be recycled.
Find out more about prefab construction at next year's DesignBUILD Expo 2020 on April 21-23, with their latest theme, "Reimagined." Visit the www.designbuildexpo.com.au for more details.