3D FDM Printing: What are the Important Design Considerations?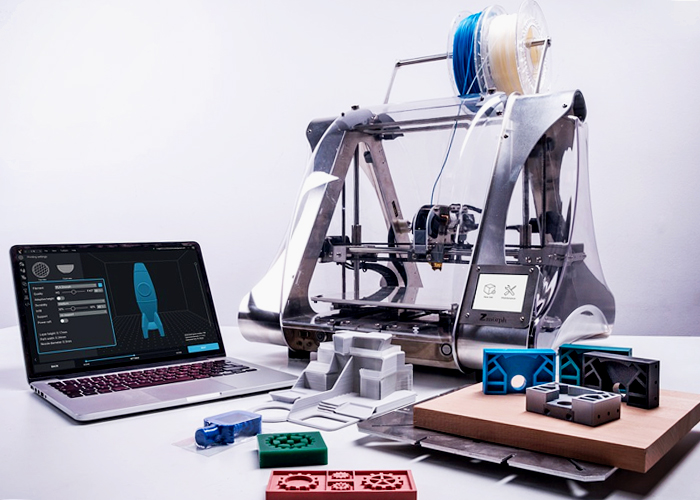 One of the greatest and most economical innovations in the architecture industry, 3D Fused Deposition Modeling (FDM) Printing is an excellent complementary tool that offers rapid and precise prototyping. The tangibility of the resulting model promotes a better understanding of concepts than typical photographic representation. Now with optimum flexibility from planning to printing, even editing, Australian architects and engineers can embrace fast and on-time project completion with reduced costly errors.
Although 3D printing can bring even the most complex architectural models to life, it still has its limitations. The following will illustrate the most important FDM design limitations and how to minimise their impact.
Overhangs
Overhangs or lower-level supports are often found in the most complex designs and are difficult to achieve with FDM. Protruding, the printing of an overhang structure is limited by the allowable angle value of a printer, which is approximately 45 degrees for 3D FDM. It is important to observe that printing of overhangs will not exceed the values or will require additional support which without may lead to sagging or curling when handled poorly. Reduce the number of overhangs to eliminate support, saving time and cost for printing.
Wall Thickness
Another prominent failure in 3D FDM printing is the wall thickness; if too thin, it can easily break, while if the walls are too thick it may lead to cracking. As a rule of thumb, it is highly advised to add thickness to models. For 3D FDM printing, ensure that the wall thickness reaches or exceeds 0.8 mm to prevent fragile or extremely thin prints.
Shrinkage or Warping
3D FDM Printing involves heating and extruding of thermoplastic filament, meaning, products will undergo physical change. Subject to extreme heating and cooling, the end product might shrink or warp, hence the deformation. Prone to shrinkage and warping are long, flat surfaces, and sharp corners because of heat contraction.
Consider reducing flat surfaces and adding rounded corners to allow even distribution of printing pressure. Adding fillets at the contact area of the build plate and bottom surface can also reduce risks of shrinkage or warping.
Level of Detail
Designing an intricate model layout but printing via a 3D printer of lower quality will only result in printing failure. To prevent substandard printing, determine the minimum feature size of the printer then design a model with the level of detail matched to its specifications.
However, not just for the architecture industry, 3D FDM Printing also makes way for faster, more efficient, and higher-quality representation of sample end products for marketing use; Alternative tools for the medical industry, and is a suitable solution for functioning automotive parts. As a device that creates things that were previously considered impossible, it has become an ideal platform for professionals of almost all industries.
Learn more about 3D FDM Printing. Visit www.designbuildexpo.com.au today.