Architectural Excellence with Interior Fixtures and Finishes at DesignBUILD 2020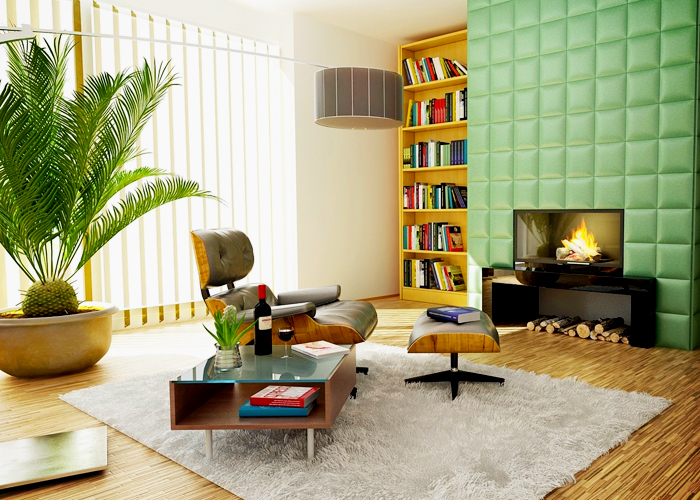 More than just for aesthetically pleasing living, interior design determines the optimal fixtures or finishes to make the best use of space with improvements to quality of life via the most efficient decorative choices. Some of the most important considerations include the material choice of walls or ceilings, floors, window & door treatments, furnishings, lighting, and more.
In a highly urbanised world, the demand for advanced interior products that respond to today's lifestyles has been higher than ever. Helping major architects and designers discover the best current purchasing options, Australia's longest-running trade show, DesignBUILD brings together leading manufacturers and suppliers of interior finishes and fixtures. A yearly event, DesignBUILD highlights the latest trends and cutting-edge solutions that champion good design from the outside in.
DesignBUILD is returning for their 34th year in 2020 and with a renewed focus on the future of Australia's built environment. Here are just some of the excellent interior finish and fixture industry players to watch out for at DesignBUILD 2020:
Electric Fireplace Design & Technology from Modern Flames
Adding a fireplace to a room has never been easier with the Modern Flames. Their excellent range of contemporary electric fireplace designs are built with the most realistic flame appearance paired with ease of installation and lower overall operating costs. Revolutionary and more cost-efficient than traditional gas or wood fireplaces, these electric fireplaces have seen significant growth in the Australian building and design industry.
Internal Blind Systems from IG Blinds
IG Blinds sets a new standard in modern interior design with their premium internal blind systems based on superior technology design and function. The unique IG Blinds are manufactured with the blind fully sealed within an insulated glass unit, either double-glazed or triple-glazed and provide powerful insulation. This interior fixture is built with optimum resistance against extreme weather conditions plus protection against dust, ensuring lasting operation with little to no maintenance.
Floor Covering Products from CQ Flooring
CQ Flooring stocks a range of floor covering products that are built with the finest materials and latest technology, delivering the best residential and commercial flooring solutions. Their interior flooring range includes PUR & PVC hybrid flooring, engineered, laminated, and solid timbers, plus bamboo. They also take pride in their lasting and easy-to-maintain carpet broadloom and tiles, as well as vinyl sheet and tiles.
Space-Saving Cavity Sliders from Premium Sliding Doors
Premium Sliding Doors makes the most out of an interior setting with their space-saving cavity sliders. The most practical yet elegant divider between rooms, cavity sliders disappear into a wall interior when opened and save a large amount of space. Premium Sliding Doors manufacture their cavity sliders with a smooth roller system and soft-close track, allowing owners and guests to move between rooms with minimal effort.
Discover more interior fixtures and finishes at the DesignBUILD Expo 2020. For more information, head on over to www.designbuildexpo.com.au today.