Evolution of Smart Cities at DesignBUILD 2019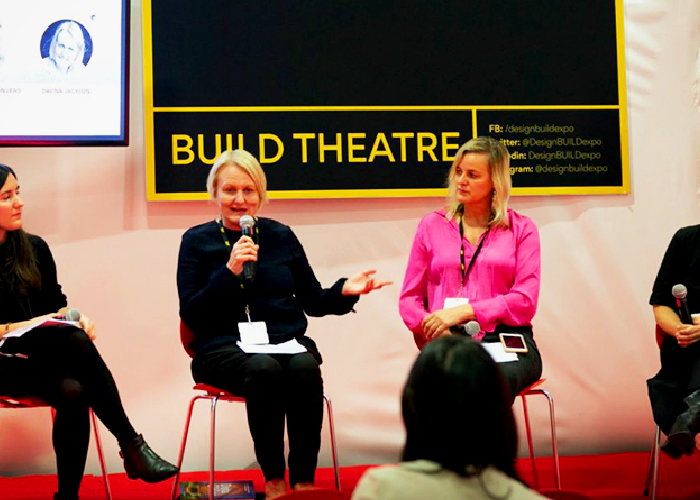 Building experts once again gathered for the annual DesignBUILD 2019 expo, which ran from May 14-16 at the ICC Sydney. On show was the latest, on-trend products and services from different sectors, DesignBUILD RAW, and the much-awaited Speaker Series - discussing the outcomes and future speculations of transformative technology in construction.
One of the most popular topics at DesignBUILD 2019 was the evolution of smart cities. This conversation underlined the rise of smart technologies to improve urban services, plus renewable energy and sustainable innovations to reduce resource consumption, wastage, and overall cost.
Some of the exhibitors playing an important role in the evolution of smart cities include;
BUILDBIM (Featured Exhibitor) - Building Planning Technology
BuildBIM is a featured exhibitor at DesignBUILD 2019. The team showcased their Building Information Modeling (BIM) services including 3D modelling of architecture and MEP, promoting work convenience, higher efficiency, and fewer construction risks. They assist clients to achieve an integrated digital delivery of construction documents, shop drawings, and as-builts. Their services also provide accurate data for asset management.
A2K Technologies - Construction Development Software
Promotes innovation by delivering software and hardware solutions, consulting, training, development, and managed services. What sets them apart from their competition is their experienced and highly-skilled staff from architecture, engineering, construction, infrastructure, and manufacturing sectors, plus their utmost dedication to quality services and outcomes.
Lera Smart Home Solutions - Home Automation
When it comes to shifting to a truly smart home, Lera Smart Home Solutions are a premier choice. Through programming, security, networking, installation and, in some cases, small alterations, Lera Smart Home can easily turn your house or building into a state-of-the-art smart home.
Cloverdale International - Solar Power
An Australian-based company that introduced photovoltaic modules with the use of quantum dots technology, photovoltaic insulated glass units, and other innovative solar panels in the market. They promote the utilisation of renewable energy for a greener world to live.
GRM Biowood - Composite Timber Products
GRM Biowood Australia developed sustainable wood composite building products for cladding, ceilings, facades, internal wall linings, and more, to prevent deforestation and overuse of timber in future architectures.
For more information regarding DesignBUILD 2019, visit www.designbuildexpo.com.au today.