Modular Cable Pit System ULTIMA Connect from CUBIS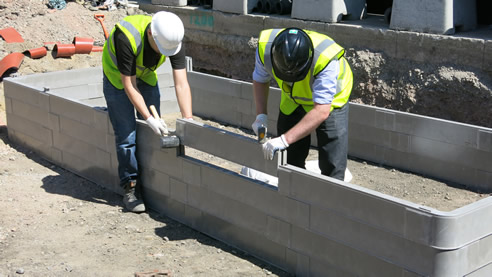 STAKKAbox™ ULTIMA Connect - The Ultimate Modular Cable Pit System
Here at CUBIS Systems we are dedicated to innovating network access solutions which increase project capacity, are cost and time effective, environmentally sustainable and revolutionize the way Australian companies approach underground infrastructure works.
For over 30 years we've listened and supported our customers to overcome the increasingly common issues of tight project work schedules, restricted worksite access and space, WHS concerns as well as limited time and money to provide a dependable, robust and no-fuss solution.
ULTIMA Connect has specifically been designed to offer greater flexibility in pit sizes and application capabilities without compromising on the strength of the product. Similar to the STAKKAbox™ Fortress, the ULTIMA is a modular cable pit system which can be structured around any pre-existing infrastructure networks. However, the ULTIMA features a twinwall sectional design made out of Glass Reinforced Polyester Resin (GRP) providing incredibly Class D strength properties yet lightweight when assembling the individual pieces.
The modular pit system can be built by one (1) person within a matter of hours from excavation to reinstatement, reducing both labour and machinery expenses. The ULTIMA Connect can be shipped 'flat packed' to anywhere within the country, increasing freighting efficiency whilst dramatically reducing associated costs. WHS concerns are eliminated by the installation-friendly design, manufactured to ISO-9001 Quality Standards as well as ISO-14001 Environmental Practices.