CLT: Sustainable Building Materials in Australia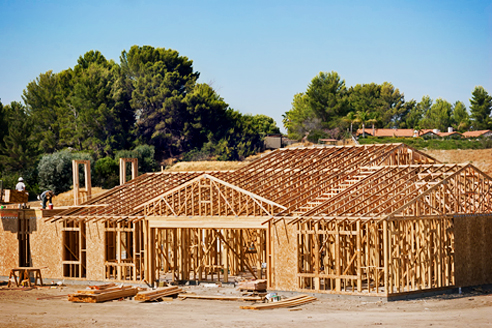 Last year's amendment to the National Construction Code brought the use of timber to new heights, literally speaking. The amendment enables timber-built buildings to reach up to 25 meters in height to be lodged with planning under deemed-to-satisfy provisions. The update gave the timber construction industry, green building enthusiasts, architects and designers the chance to start using timber for their projects with less difficulty.
Cross-laminated timber (CLT) are wood boards consisting of three, five, or seven layers of dimension lumber positioned at right angles to one another and then glued to form structural panels with excellent strength, dimensional stability, and rigidity. Cross-Laminated Timber is an engineered material that controls cross-grain movement using its cross-lamination. The material shrinks less than standard solid timber construction. CLT's light weight lessens load on foundation which in effect minimises the use of materials with high embodied energy.
Since its development in Austria and Germany in the early 1990s, the use of CLT has crossed the globe with its strong structural properties and low environmental impact. With the growing demand for low impact building materials, CLT is proving to be not only a sustainable choice but also a cost-competitive alternative to masonry, concrete and steel.