The Ripples of IoT in Construction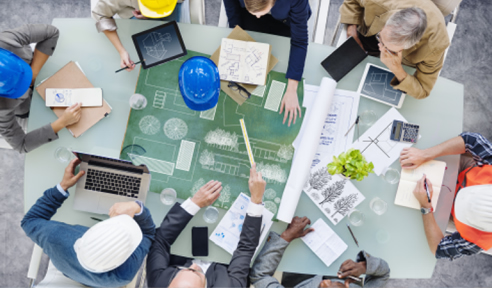 IoT in Construction involves the gathering and analysis of data throughout a projects life cycle from planning, designing, financing, and constructing, to operations and maintenance of a building.
The Internet of Things (IoT) is not like any other ambiguous technology buzzwords. Since its early beginnings in 1999 as a way to promote RFID, IoT has changed our lives for the better. Data collection is possible by embedding chips, sensors, actuators and other data collection technology into physical things.
Various industries have leveraged the IoT technology by recognizing patterns and trends. These sectors include the healthcare, manufacturing, automotive, transportation and energy industries. Recently, building and construction innovators integrated IoT to their processes and saw exceptional results in productivity, budget management, logistics and safety.
Reduce Accidents at Job sites
Injuries, accidents and illnesses contribute $1.25 trillion to our global economy. Using IoT changes the behaviour and work standards which in turn reduces 20% - 40% in compensation costs. In 2016, International engineering firm Laing O'Rourke along with MOQDigital developed smart safety helmets that warn the wearer and site managers of an imminent heat stroke. Data collected using sensors help monitor the body temperature and heart-rate of the wearer as well as external temperature and humidity.